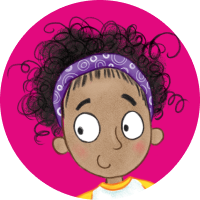 The Winter Mini Challenge is NEARLY HERE!
Set your timers for Friday 1 December.
We're teaming up with Youth Sport Trust once more and the superstar team are back for another awesome reading challenge.
If you took part in Summer Reading Challenge, welcome back! Keep up your amazing work by adding another reading badge to your belt.
If you are new, hip hip hooray! It's great to see you here. We hope you have fun reading. Remember, there's a reading champion in all of us!
The Challenge starts on Friday 1 December 2023 and ends on 19 February 2024.
Read three or more books to complete the Winter Mini Challenge!
Rate and review your books on this website while the Challenge is on and you'll unlock a limited-edition virtual badge for your profile AND a special certificate that you can print out and keep.
If you don't have a profile yet, click the Join  button top left to sign up.
Keep an eye on our News to keep up with the latest Mini Challenge news, including activities, book recommendations, and competitions to enter.
Is your library or school going to take part in the Winter Mini Challenge? Grown-ups can find resources on our Resource Bank.