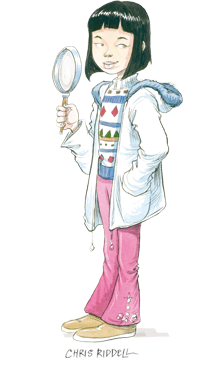 Non-Fiction November 2018
The latest and the best Non-Fiction!
November is National Non-Fiction month!
To celebrate, we've created a list of some of our favourite Non-fiction books which have been released recently.
We have picked the best books to help get you interested or inspired to try new things, give you a fresh perspective on the world, or books which will be helpful when you are finding things a little tricky at home or school.
You can get involved too – you could hold your own Non-Fiction or Info Challenge with your friends where you read one of these books out loud. What fantastic facts can you discover?
---
Take a look at some of our recommendations for Non-Fiction November:
Happy by Nicola Edwards and Katie Hickey
We breathe deep and expand like the galaxy,
We breathe out many thousands of stars,
And if ever we start to feel panicky,
This reminds us of just who we are
The perfect soothing read for quiet time, Happy gently encourages readers to explore their emotions and the beautiful world around them, with stunning illustrations and thought-provoking rhymes on every page. This poetic journey to a place of happiness and calm will inspire and empower you to enjoy the practice of mindfulness.

Stories for Boys Who Dare to be Different by Ben Brooks and Quinton Winter
Prince charming, dragon slayer, mischievous prankster… More often than not, these are the role-models boys encounter in the books they read at home and at school.
As a boy, there is an assumption that you will conform to a stereotypical idea of masculinity.
But what if you're the introvert kind?
What if you prefer to pick up a book rather than a sword?
What if you want to cry when you're feeling sad or angry?
What if you like the idea of wearing a dress?
This is an extraordinary compilation of 100 stories of famous and not-so-famous men from the past to the present day, every single one of them a rule-breaker and innovator in his own way, and all going on to achieve amazing things.
Entries include Frank Ocean, Salvador Dalí, Rimbaud, Beethoven, Barack Obama, Stormzy, Ai Weiwei and Jesse Owens – different sorts of heroes from all walks of life and from all over the world.

Fantastically Great Women Who Made History by Kate Pankhurst
Fantastically Great Women Who Made History looks at the stories, accomplishments and adventures of many more brilliant women from throughout history.
Travel through the Underground Railroad with the brave and courageous Harriet Tubman, turn the pages of the hauntingly brilliant Frankenstein with the incredibly talented Mary Shelley and prepare yourself for an unforgettable journey through history with these and many other remarkable women.

You Are Awesome by Matthew Syed
I'm no good at sport…
I can't do maths…
I really struggle with exams…
Sound familiar?
If you believe you can't do something, the chances are you won't try.
But what if you really could get better at maths, or sport or exams?
In fact, what if you could excel at anything you put your mind to?

I Am Malala by Malala Yousafzai and Patricia McCormick
Raised in a once-peaceful area of Pakistan transformed by terrorism, Malala was taught to stand up for what she believes. So she fought for her right to be educated. And on 9 October, 2012, she nearly lost her life for the cause. She was shot point-blank on her way home from school. No one expected her to survive. Now, she is an international symbol of peaceful protest and the youngest-ever Nobel Peace Prize winner.

Girls Who Code by Reshma Saujani
Bursting with dynamic artwork, down-to-earth explanations of coding principles, and real-life stories of girls and women working at places like Pixar and NASA, this graphically animated book shows what a huge role computer science plays in our lives and how much fun it can be.
No matter your interest―sports, the arts, baking, student government, social justice―coding can help you do what you love and make your dreams come true.
This entertaining book will have you itching to create your own apps, games, and robots to make the world a better place.


---
We hope that you enjoy reading these fact-tastic books – which book would you like to read first?
Leave a review after you read a book to let other children know what you think!