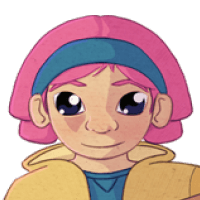 Introducing... Gadgeteers!
We're so excited to reveal the theme for the Summer Reading Challenge 2022!
Get ready for Gadgeteers, arriving online and in your local library this summer.
Science is all around you! What do you love doing? Are you a brilliant baker? Or a mega music fan? Are you the tech wizard amongst your friends? Join the Gadgeteers for the Summer Reading Challenge to discover the amazing science and innovation behind the world around you, including some of your favourite things!
Curious? Perfect! Your imagination can unlock endless possibilities… We're teaming up with Science Museum Group for a very special science-themed Challenge that will inspire you to use your imagination and creativity!
Gadgeteers will feature amazing books, awesome rewards, and plenty of ideas for cool experiments and activities to discover the science all around you. The Challenge will be brought to life by top children's writer and illustrator Julian Beresford.
Are you excited to join the #Gadgeteers this summer? Keep an eye on our blog for all the latest Summer Reading Challenge news.