Activities
Welcome to the Activities page!
Here you can find the latest Summer Reading Challenge and Winter Mini Challenge activities, plus tons of fun stuff from your favourite authors and illustrators.
Ross Collins
Design a jumper for Mouse Competition - Win a HUGE bundle of books!
To celebrate the release of Ross Collins' hilarious new picture book, There's a Mouse in My House, we're running an amazing drawing competition to win a HUGE bundle of books!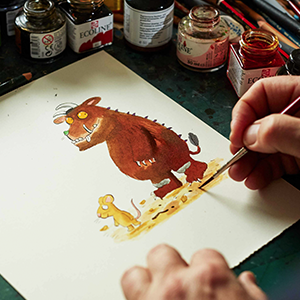 Creative activities
From our friends at the British Library